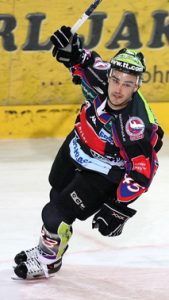 The Elite Defenceman Program is for any defenceman serious about taking their game to the next level. Position specific sessions with a focus on:
Dmen Skating – transitions, lateral movement, edges, escapes, quick feet
Shooting – quick release, one timers, slap shots
Passing – breakouts, first pass, decision making, timing, quickness,
Scoring – finding lanes, walk the line, escapes, shoot to create
Gap – timing, positioning, angling, defensive leading
Shut Down – containing opponent, battles, net front, stick positioning
Gain the EDGE on other Dmen!
Players' benefit and develop with elite training from a professional player of 10 years (500+ games) of professional hockey training. Developing both the technical and tactical skills to help all players in reaching his or her potential.
---
Cost: $200 (plus HST)

DEFENCE CLINIC
Thursday 4:15pm-5:15pm
@BELL SENSPLEX
May 2nd, 9th, 16th, 23rd, 30th
For : 2005, 2006, 2007, 2008, 2009
** PLAYERS GROUPED ACCORDINGLY **
---
Cost: $499 (plus HST)

ELITE DEFENCEMAN CAMP
@ BELL SENSPLEX
8:30am – 4:00pm FULL DAY (3 hours of ice daily)
For: 2005, 2006, 2007, 2008, 2009 Players
** PLAYERS GROUPED ACCORDINGLY **
COST: $499 (plus HST)